Children and youth who have been through trauma often behave in ways that do not make sense at first glance. Even experienced caregivers may need extra help and guidance learning how to celebrate the strengths and to care for the needs of children and youth in the child welfare system.
The Homes with Heart network provides resource parents with many continuing education opportunities on a wide range of subjects:
caring for substance exposed infants
helping anxious children calm down
connecting with distrustful teenagers
learning how to ask for help
teaching youth about healthy sexuality, and more.
The State of California requires resource parents to complete at least eight hours of training every year to renew their certificate. Resource parents may be required to complete additional training that will help them understand and care for the needs of specific children.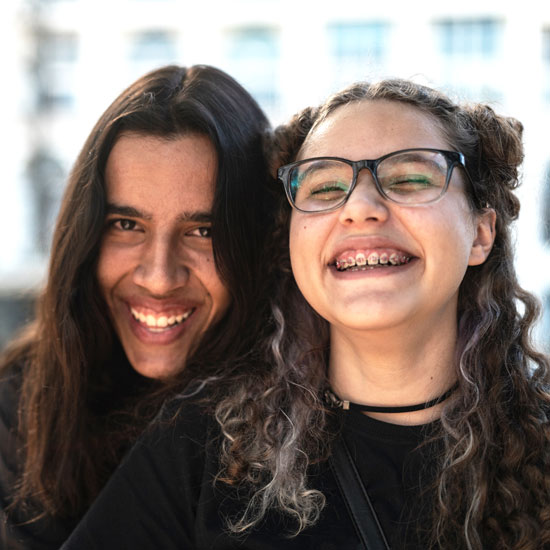 Training is designed to build:
Trauma-informed parenting skills

Understanding of special needs
Knowledge of community resources for children and families
The range of training options includes group classes, training and networking events, training and support groups, and individualized training sessions. Both in person and virtual options are available. Please note that all training must be approved by an RFA social worker in order to count for the eight hour annual training requirement. It is a helpful practice to consult with the assigned RFA social worker before completing the training and/or ask the training coordinator if the participation certificate will include acknowledgement from the Homes with Heart program. Training opportunities are listed on our events calendar.
Peer Partner Educator
In addition to training classes, each resource family is matched with a Peer Partner Educator and a Retention Community Services Coordinator (CSC). A Peer Partner Educator is a person with experience as a resource parent who serves as a mentor through the fostering process. The Peer Partner Educator can listen without judgement, help answer practical questions about the child welfare system, provide tips on local resources, and give guidance on trauma-informed caregiving. If you are a current resource parent who does not know who your Peer Partner Educator is, please call 805-643-1446 extension 253 to be connected. The Peer Partner Educator is the first layer of caregiver support. The Retention CSC is the second layer of support. The Retention CSC is a child welfare staff person whose focus is to support resource parents. They can refer resource parents to services, act as a liaison with other child welfare staff, identify specialized training options, answer questions about cases, and more. If you are a current resource parent who does not know who your Retention CSC is, please email homeswithheart@ventura.org.
Many trainings are shared through Homes with Heart emails or on our Facebook page, so make sure to stay connected!