Commercial sexual exploitation of children happens when an individual buys, trades or sells sexual acts with a person under the age of 18. The youth in our community are vulnerable to these predators, and We are READY to STOP child trafficking in Ventura County.
What is the READY Program?
The READY Program stands for Respectfully, Empowering and Defining Yourself and is a program within Ventura County's Children and Family Services Agency.  The READY Program provides support to social workers as they seek to identify and offer assistance to children and youth within the child welfare system who are experiencing commercial sexual exploitation or are at high risk of such.  The READY Program liaisons with stakeholder agencies, non-profits, law enforcement, and other partners to build a network of response to address child trafficking.
The READY to Stop Child Trafficking in Ventura County initiative brings the issue of child trafficking to the forefront by educating local residents, youth, educators, and leaders in our communities about the dangers, signs, and resources available to stop child trafficking in our local community.
Community-Based Organizations
The READY Program works closely in partnership with the following community-based organizations:
For additional information contact the READY Program at 805-654-3469.
Often times, children and youth who have escaped their trafficking situation are vulnerable to returning to their exploiter, for a variety of reasons; such as financial or substance abuse dependency, emotional attachment, or fear. 
These children and youth may need resource families who will welcome them into a safe and stable home to support them as they heal from the trauma of their trafficking situation.
Resource families provide our youth and children with encouragement, support, motivation, and most importantly love.
Are you interested in loving and supporting Ventura County's most vulnerable youth?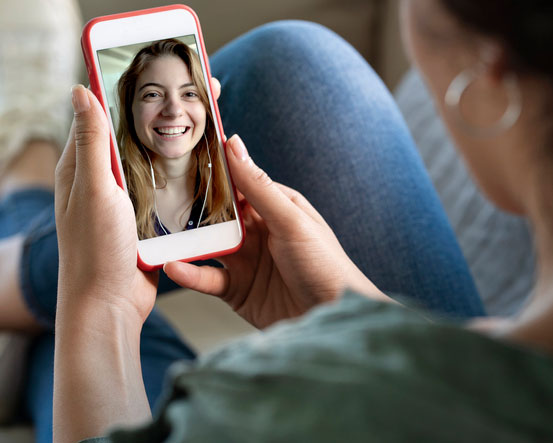 For Immediate Emergencies: call 9-1-1
Ventura County Child and Elder Abuse Hotline: 805-654-3200
National Human Trafficking Hotline: 888-373-7888
TO MAKE A REPORT CONTACT OUR LOCAL HOTLINE: (805) 654-3200
Online Grooming
Harm Reduction
Endangered Runaways
Children with Autism
Myths & Facts
Valuable Information for Teachers/Educators
Love 146 Parents/Caregivers Guide
Online Grooming
Online Enticement: www.missingkids.org/theissues/onlineenticement
This involves any individual who communicates with a minor via the internet with the intent of committing a crime of sexual exploitation or abduction. This term can involve any of the following criminal acts:
Sextortion – where a child is groomed to provide sexually explicit images and carry out a face-to-face sexual encounter
Engaging in online sexual conversations
Selling and/or trading minor's sexually explicit images
The following act can occur on a number of media platforms including:
All types of social media
Messaging Apps
Gaming platforms
What to look out for if you think your child is being enticed online:
Engaging in sexual conversation/role playing as a grooming method, rather than a goal
Asking the child for sexually explicit images and vice versa
Developing a rapport through online compliments, likes and shared interests
Sending or offering personal explicit images
Lying about their age – often pretending to be younger
Offering incentives including:

Money/food
Alcohol/drugs
Hotel accommodations/transportation
Harm Reduction
Endangered Runaways
Children with Autism
Myths & Facts
Valuable Information for Teachers/Educators
Love 146 Parents/Caregivers Guide